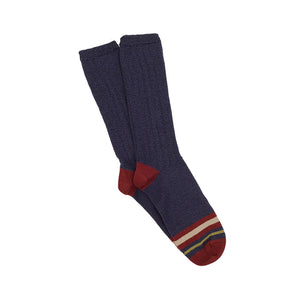 Corgi Striped Toe Pure Cotton Socks - Midnight
Regular price $22.00 Sale
A simple and unique design featuring multi-stripe toes for a sporty feel.
100% Cotton
Standard length
Hand-linked toe
Machine washable
Suitable for heavy wear
Made in Wales
Heavyweight Pure Egyptian Cotton
Made with only the finest long staple Egyptian cotton, this hardwearing fibre provides exceptional comfort, making these our go-to boot socks.
Hand-Linked Toe
We achieve a beautifully comfortable and almost undetectable toe seam by using traditional methods of hand linking.
contact us with any questions:
email info@socking.co
tel 028 9443 9668
share this product: